Group Equipment
Our production sites are equipped with automated production machinery. Almost all of our printing machinery is imported from overseas manufacturers in Japan and Germany. Our in-house engineering team, comprising technicians with experience in printing and binding machinery, is responsible for regular maintenance of our production equipment and machinery.
Paper Cutting Equipment
The company is equipped with high efficiency German-made Polar computerized paper cutting machines and imported paper sheeter used for sheeting high grade jumbo paper roll. All sheeted papers are tailor-made according to the special dimension requested by customers that save much costs and wastage.

We have maintained our inventory of paper in our warehouse at an adequate level in view of cost efficiency and minimize the fluctuation of paper price.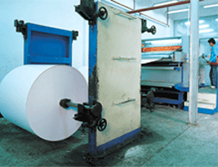 Cutting Machines
Paper Sheeter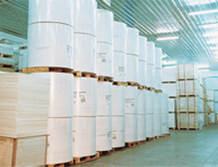 Adequate paper in warehouse
Dummy & Testing Equipment
The company has set up a Sample Making & Design Section, customers only provide draft outline or product instructions to us and our professional staff can set up the prototype of printing products, the samples can help the presentations, sales promotions and also to ensure the new design can implement with our production workflow.

A Testing Section to monitor the raw materials we used, such as paper, ink, glue and accessories that are safe for production. We also have a warping control system to ensure products to delivery in a good condition.
Sample Making &
Design Section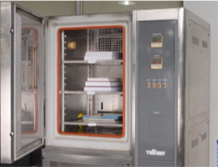 Testing Section
Pre-press Equipment
We have CTP computer-to-plate and implement GMG Color Management System which covering color scanning, color correction, imposition, digital proof, plate output and press machine. We can manage both traditional film printing, CREO CTP printing and digital printing. It can daily output over thousand of printing plates to cope large number of output in a very short period of time. We have digital presses and to provide Print on Demand (POD) services to the customers, when it is not economic to print small print run by using traditional printing technology - offset printing.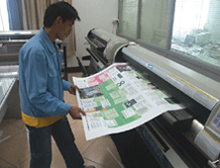 Color Management System
Ozalid Proofer
Digital Proofer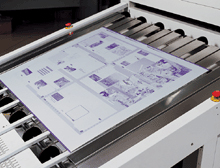 Computer-to-plate
Plate Making
Digital Press
Printing Equipment
We have the most advanced printing machines acquired from Japan and Germany which range from single-colour press to eight-colour press, with varnishing and UV device. All are incorporated build in computer control panel to handle every delicate printing process. They are able to provide instant and high quality printing output. It can daily output over thousand of printing plates, million impressions to cope large orders quantity with very short lead-time. We implement auto-ink supply system and Color Management System to enhance the efficiency and quality of our printing.

8C press
4C press
6C press +varnishing
2C press
5C press
1C press
5C press + UV + varnishing
5C press + varnishing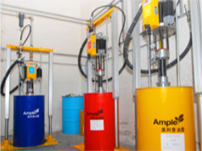 Auto-ink Supply System
Binding Equipment
The binding system includes Kolbus hardcover casing-in line, Müller Martini Acoro A7 perfect binding paperback covering line and Müller Martini and Heidelberg stitch binding line. As for the collating system, we have Heidelberg folding machines, Müller Martini sewing machines. We have acquired computerized, advanced model binding machines for binding, daily output over half a million copies of hardback, paperback and saddle stitching books.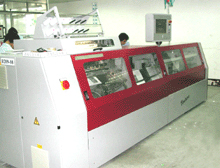 Folding Machine
Ends Pasting Machine
Signature Gathering Line
Computerized Sewing Machine
Over-size Sewing Machine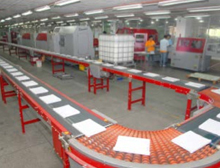 Case Making Machine
Hardcover Casing-in Line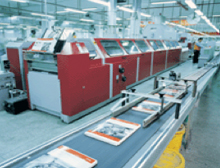 Perfect Binding Line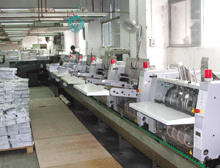 Stitch Binding Line
Post-Printing Equipment
Recently the company also engages in box design, packaging, pull & push books, children activities books, pop-up books and assembling production line with high skill of craftsmanship.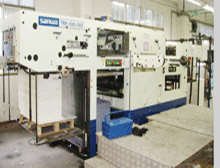 Laser Die-cutting System
Molding System
Die-cast Machine
Automatic Die-cutting Machine
Stamping Machine
PP Lamination Machine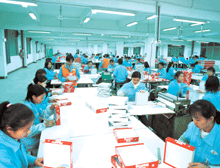 Skillful Workers
Packing & Logistic Facility
In addition to corrugated box assembly line and auto-jacketting, auto-shrinkwrapping and automatic wrapping facility, make the production more efficient. Our finished goods warehouse can store goods for customers. We can deliver the goods to all destinations over the world.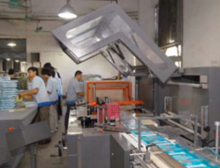 Corrugated Box Assembly Line
Auto-Jacketting Machine
Auto-Shrinkwrapping Machine
Automatic Wrapping Facility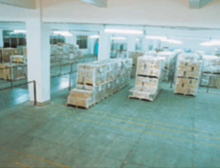 Warehouse for
finished products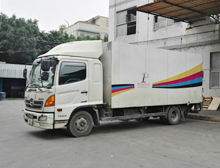 Truck Fleet
Recording Facility
Back up CD will maintain at a constant temperature & humidity store room and records are input into our integrated database. Professional computer system and well-managed product library to keep all completed printing job outputs and facilitate instant re-order reference. We have a limited size of film storage room in case the customers have to keep some valuable traditional film.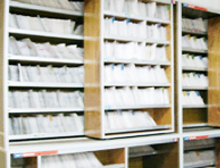 Back Up CD Storage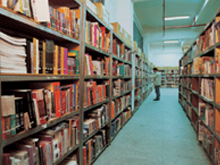 Sample Books Library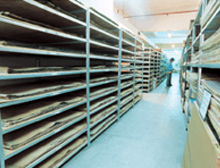 Constant Temperature
Film Storage Room